New to Gensolve for New Zealand in version 7.13: Major accounting improvements to save you time with bulk invoicing (Recovery Plans invoices and BCTIs), significant additions and improvements to the Schedule Line Details report, your Clinicians can have their very own Letters and Uploads, three new product partners introduced to Gensolve, and more.
You can check out the full release notes here.
The release will occur for New Zealand on the evening of Friday, 18th August 2023. Please note your Gensolve may have disruptions from 9:30pm while we apply necessary updates.
Accounting improvements to save you time with bulk invoicing.
Send one email with all of your invoices to debtors with a recovery plan.
We have changed the way you can invoice your debtors who are enrolled in a recovery plan so that each invoice for one debtor does not need to be on a separate email. Now you can choose to 'Create a Single email per Debtor'. This will enable you to attach multiple invoices for the same recovery plan, to one communication you send to your debtor.
Buyer Created Tax Invoices (BCTI) can now be sent all at once.
Your BCTIs are now able to be sent out in bulk instead of being created and emailed individually, saving you a huge amount of time and effort. Also, if you have already sent a BCTI previously you will receive a notice to confirm if you want to send them again to avoid unnecessary duplication.
To send your BCTIs in bulk navigate to Money Out > Expenses. You can also find this feature in Money Out > Commission Batches. The Commission Batches screen will enable to you to email your BCTI's in bulk and will also allow you to include your Commission Reports in the same communication.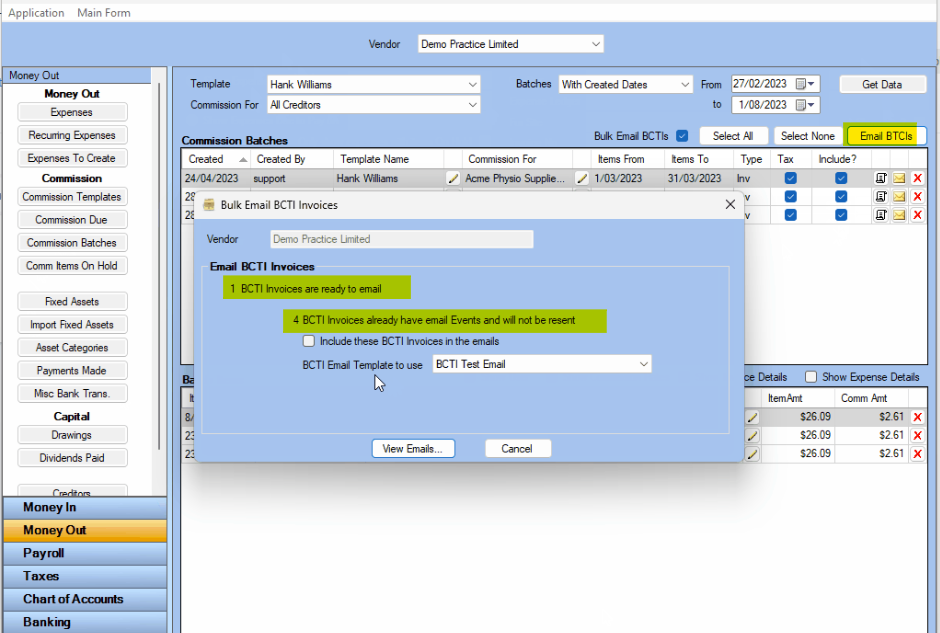 Additions and improvements to the Schedule Line Details report for more granular filtering and purposeful exports.
We've added a new field so that your Schedule Line Details report screen can now filter by the Status of a schedule, e.g. Not Yet Paid, to provide a tighter scope on the progression of your Schedules.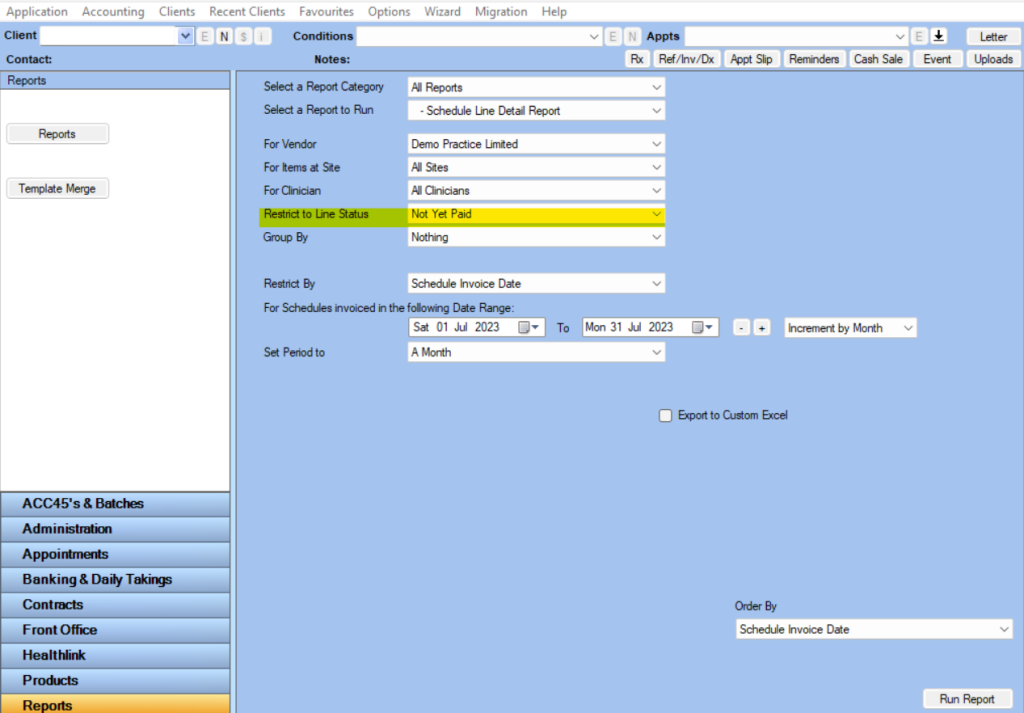 In addition, the export can now include the Acceptance Date, which will display the date the Schedule Status was Held, Rejected or Paid. Furthermore, if your Schedule Status is Held, we have enabled your export to include the Held Reason for a far more comprehensive view on your Schedules.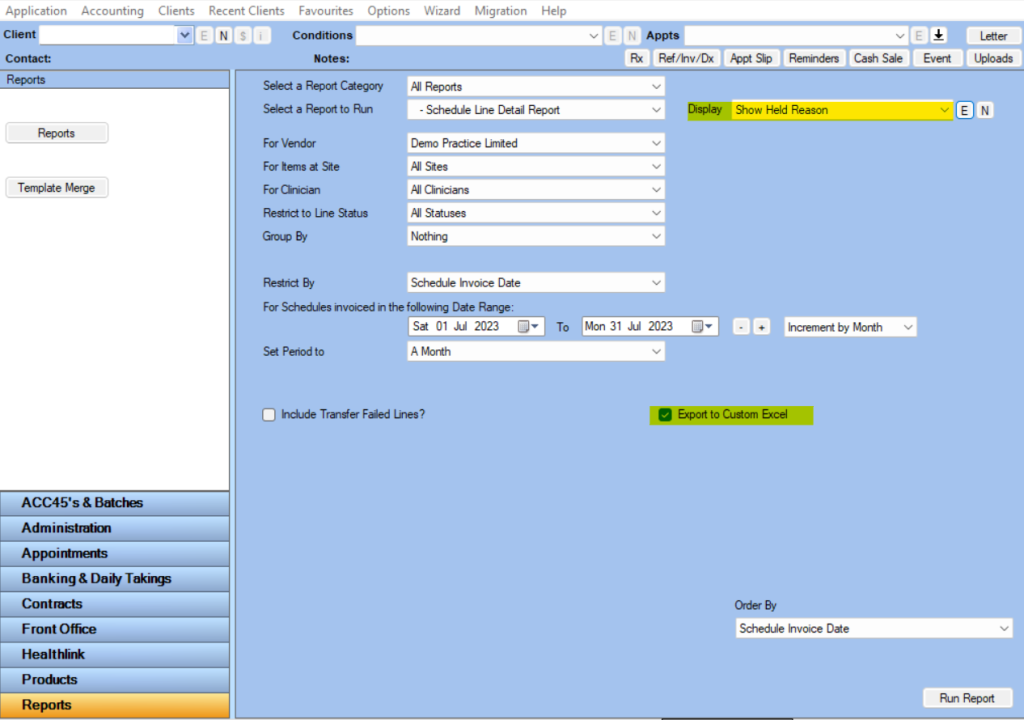 Your Clinicians can have their own Letters and Uploads.
We added a tab within the Provider Details which houses Letters and Uploads against a clinician so that any specific or important items can be attributed to individual providers. This enables you more effectively distribute or reference operational templates and files and removes the need to navigate these items at a group level.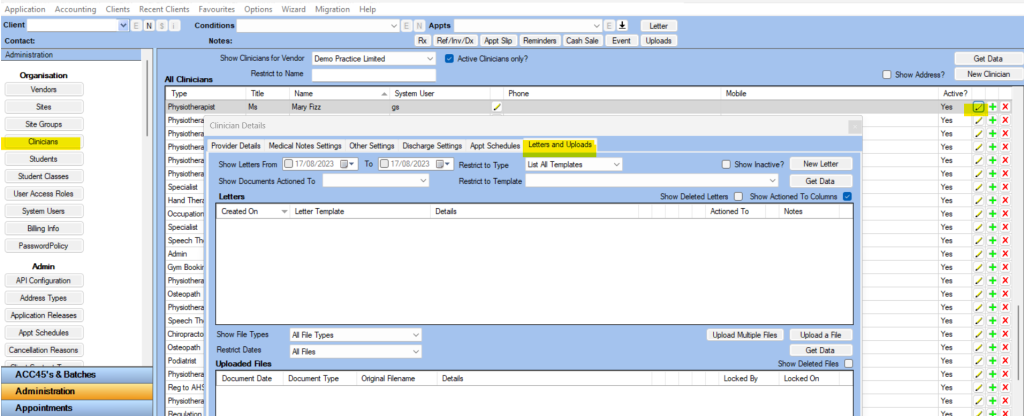 Careway, McKenzie & VALD:
Three new product partners introduced to Gensolve.
We are pleased to confirm we have added three new integrations to Gensolve in this update: Careway, McKenzie, and VALD. These integrations will simplify interactions and reduce data duplication and entry time, while leveraging the value from these platforms. For those working on Careway contracts, applying the McKenzie methodology or using the VALD performance technology, you are able to connect directly to those platforms from Gensolve.
For Careway you will now be able to send your invoices electronically, using a simple process very similar to the current ACC schedule billing.
The McKenzie integration is a button coupling enabling the McKenzie platform to open from your Gensolve platform, ensuring consistency of assessment and efficiency in your operations. This integration is a quality-of-life improvement for those engaged with McKenzie care, but also adopts the contemporary way of operating McKenzie has developed since first being introduced to Gensolve, years ago.
For VALD, at the click of a button you will now be able to push clients from Gensolve, into VALD. This integration supports the creation of new clients, as well as the updating of existing records, and will open VALD in the context of the Client you are working on. This partnership enables Gensolve and VALD clients to more wholistically implement their clinical care plans and athlete growth and recovery with more efficiency.
To activate these integrations in Gensolve please reach out to Careway, McKenzie, or VALD as you will need additional information or access 'keys' to activate your Gensolve connection.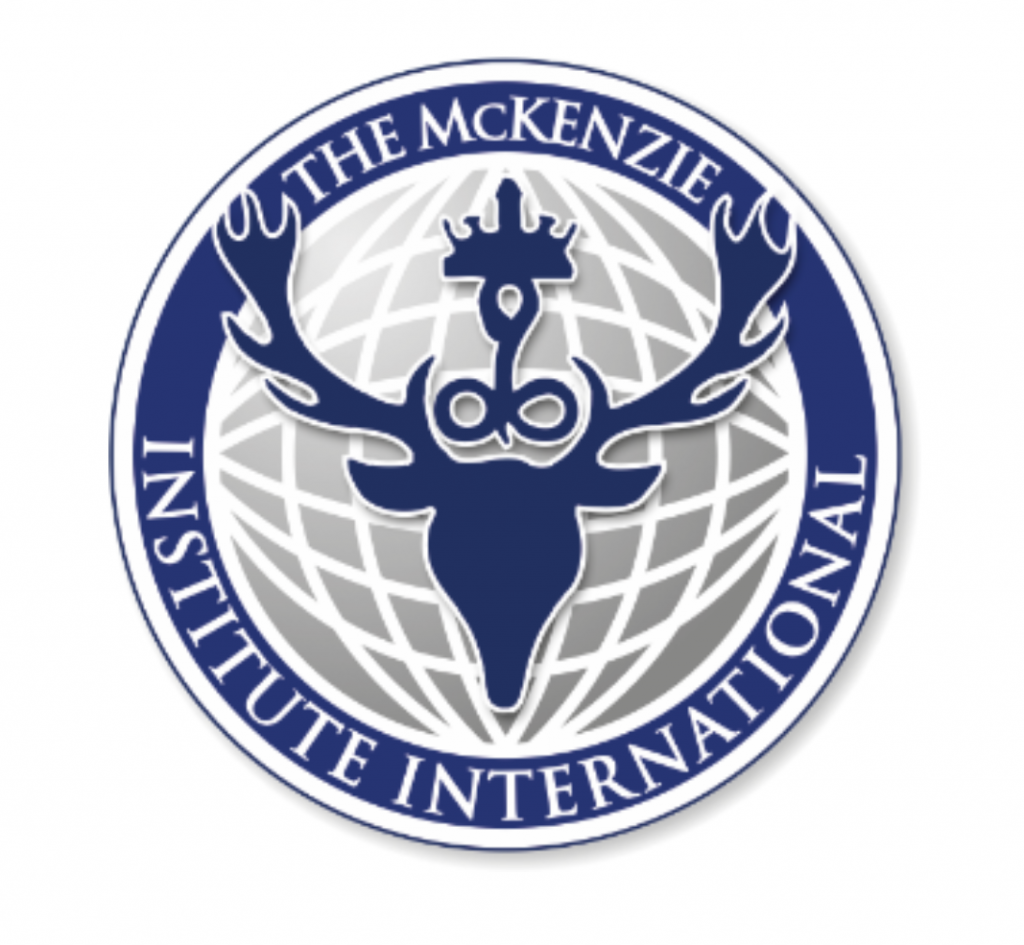 More features and fixes.
Although this article lists some of the key new features, there are still many more important improvements and update you may be interested in.
Here are the full release notes again for more information on Gensolve 7.13.
If you have any questions please don't hesitate to contact us at support@gensolve.com, or submit a ticket.