What our customers are saying about Gensolve Practice Manager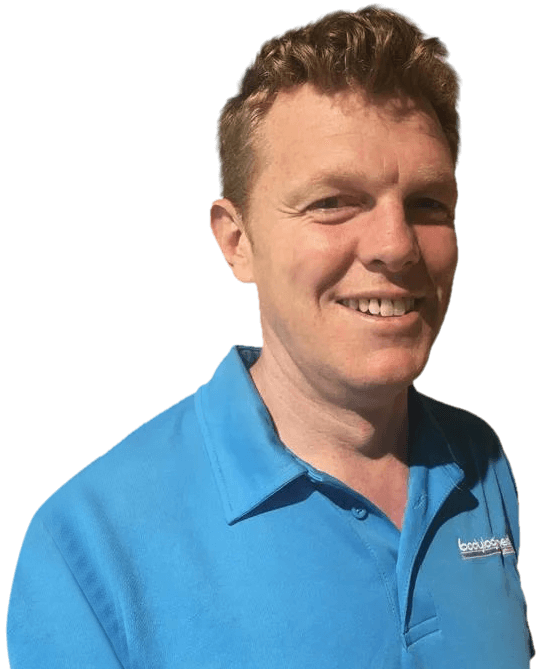 Recently my role within the business has been more focused on our next phase of growth and business development.

Obviously the ability to analyse our key performance indicators is paramount to this process, allowing me the time to effectively manage and develop our team.

Gensolve has become our platform of choice due to its unique functionality, integration of accounting systems and both client and clinician management.

Equally we needed a business solution, not just another patient management system, that could work from the front end, into patients and our back office team effectively.

Gensolve has been integral to the success we've seen over the past year.

Paul Goss - Director, Body Logic Health
As a Tertiary Educational Provider we feel it is important to train students with real world products that they will be expected to use upon graduation. Gensolve is one such product. We value the relationship and ongoing support from the Gensolve Team.
As a business, which specialises 100% in consulting private practice owners how to improve their business and drive performance, we analyse a large number of tools and resources for the profession. Based on this, I thoroughly recommend the Gensolve Practice Manager software as being the market standout due to the comprehensive business suite that is incorporated into the program. This allows the full integration of your clinical notes and appointment scheduling with the tasks of being able to analyse your KPIs, drive marketing through database management and integrate your financial operations, all in the one program.
Thanks Gensolve, you have been an integral part of the systems that have allowed Rise Health Care Group to grow- I can see my notes and manage my diary wherever in the world I am and practice admin is easy, which is not something I ever thought I'd say! I recommend Gensolve to those Physiotherapists who want to be truly successful in business and give their employees the very best systems to work with while providing the best care for the clients they serve.
Gensolve Practice Management has made an enormous improvement to our integrated physiotherapy and rehabilitation practice. It has great flexibility to manage the range of services we provide and allows easy monitoring through excellent reporting. Our clinicians enjoy the electronic notes and the report data which is instantly accessible. They also enjoy the interface with the exercise programme which has also been a hit with our clients. The system is supported with excellent help desk staff and management that engage meaningfully to develop the programme to meet our ever changing and more demanding needs.
The system is user friendly and incorporates everything I need in my practice, it is thoroughly workable and has the added bonus of a straight forward and understandable business suite too. This is all backed up by excellent management and developers who are keen to listen to the practitioners to deliver the best possible package.
Medicare and DVA online claiming directly within the software has been Gensolve's latest and greatest improvement. As a practice that does a lot of EPC patient's (40+ per day) this is a massive advantage to have. As early testers of the Medicare/DVA processing update, we have had a flawless experience, which has saved us many hours over the old method of claiming through HICAPS, downloading statements through PRODA, creating takings manually and reconciling. Now the Gensolve software does it all for us with a simple click to claim, automatically reconciling and creating bank deposits… we are reaping the rewards of how easy it is. The software replaced both our appointment book diary and our MYOB accounting software, and now with online claiming it does it all.
I just wanted to quickly say Danny, that it is always an absolute pleasure dealing with your team (I mainly deal with Gail & Julie). They are always happy to assist with any queries or issues I fire through to them, professional and friendly at all times no matter what! During these unprecedented times the high demand that I am sure has been placed on you and your team, you have all done an amazing job, so just wanted to say thank you all!
Just sending a big thank you to all the team at Gensolve I have been using the telehealth platform which is really user friendly. Thanks for all your hard work and support in implementing such big changes in such a short timeframe. I have recommended Gensolve to some of my other colleagues who are struggling to connect with their clients and database at this crazy time. Keep up the great work.
We are waiting to hear about your practice, the challenges you face and how we can help.
FREQUENTLY ASKED QUESTIONS